Compassion Is Not Passive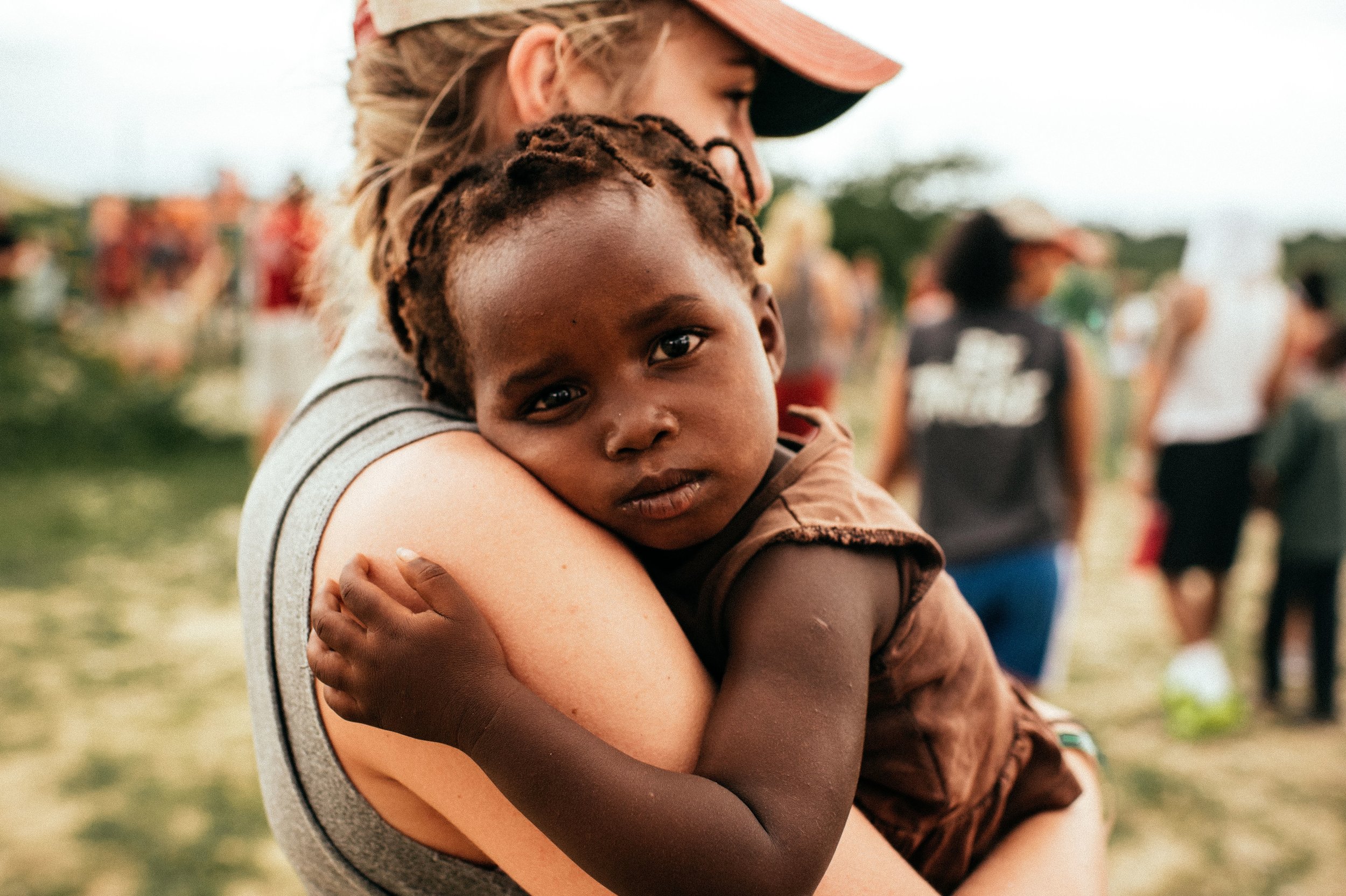 Sometimes it's hard for me to really "step into" a passage of Scripture, and sometimes I feel like I'm right there in the middle of the action. This week when I looked over the passages we discussed in our homework, I felt like I could taste the dust, smell the sweat of the crowd, and feel my heart turn over at the compassion of Jesus Christ.
Let's read this passage together, really letting the scene capture us:
Soon afterward he [Jesus] went to a town called Nain, and his disciples and a great crowd went with him. As he drew near to the gate of the town, behold, a man who had died was being carried out, the only son of his mother, and she was a widow, and a considerable crowd from the town was with her. And when the Lord saw her, he had compassion on her and said to her, "Do not weep." Then he came up and touched the bier, and the bearers stood still. And he said, "Young man, I say to you, arise." And the dead man sat up and began to speak, and Jesus gave him to his mother. Fear seized them all, and they glorified God, saying, "A great prophet has arisen among us!" and "God has visited his people!" And this report about him spread through the whole of Judea and all the surrounding country. (Luke 7:11-17, ESV)
Before we dissect Jesus' actions here, I want to tell a childish story about myself.
When I was about 12 years old, my parents and I went downtown to eat for my birthday. Like many downtown areas, there were several homeless people scattered around, sitting under stop signs and red lights with brown cardboard signs asking for help. I remember seeing one woman sitting under a bridge with a sad little dog next to her, and on her sign was simply scribbled, "Help me."
My twelve year old heart felt sick and sad and anxious at this sight.
And not knowing what to do with all these intense emotions, I simply covered my eyes until we got to the restaurant. My parents didn't notice me in the darkness of the back seat, but I felt like if I couldn't see these homeless people I would stop feeling all of this. To some extent that logic is true.
Because compassion is powerful.
The Greek translates it well, it means "to be moved by love and compassion." Compassion is not passive, and it does not sit still. It always moves towards brokenness with a reckless desire to comfort. But most of the time that means moving into someone else's untamed mess.
It means having our own comfort interrupted for the sake of someone else's comfort.
Now keeping my childish actions in the back of your mind, pay attention to Jesus and His response to this uncomfortable mess right outside the city. As I slowly moved through the passage this week, I made a couple of notes about Jesus:
Jesus looked.
There was a big crowd. There was no doubt a lot of commotion going on. But our Savior laid eyes on her. He doesn't cover His eyes or shrink back behind the disciples or avoid the entire scene. No, He looks into the swarm of people and sees this broken, grieving mother who is now truly alone, having lost her husband and now her only son. Jesus -- knowing all things -- would one day soon watch His own mother face this exact deep loss. Perhaps what comes next would mirror the profound hope He would wish to give His own mother on the dark day of His crucifixion.
He was moved.
He allowed Himself to feel the weight of this passion to comfort. Another passage describes His heart like this: "When he saw the crowds, he had compassion for them, because they were harassed and helpless, like sheep without a shepherd." (Matthew 9:36, ESV)
He doesn't see this woman's grief as a bother or immature response. He didn't delegate her comfort to one of His disciples. He didn't shrug it off in light of the other million needs that would meet Him in the city. If He had lived in our culture, He wouldn't have gotten on His phone or put his headphones in or watched a movie until the feelings had passed.
He saw this woman and He felt a deep compassion. And He let this emotion propel His actions.
He enters into her grief.
We know that there is a crowd, and in order for her to hear His words, "Do not weep," it means that He had to get close to her. He pushed through the crowd and into her presence. He touched the object that was the source of her deepest pain, and He spoke life into the face of death. This is consistent with other passages of Scripture:
"The LORD is near to the brokenhearted and saves the crushed in spirit." (Psalm 34:18, ESV)

"He heals the brokenhearted and binds up their wounds." (Psalm 147:3, ESV)
He performs the impossible.
The crowd is silent, and He speaks into something that is dead. And suddenly, life is reborn. A cold heart starts beating again. Limp arms and legs are filled with power enough to sit up. Empty lungs are filled with warm, holy air, and the words come back.
Yes, it felt impossible to everyone around Jesus, but His actions were perfectly consistent with Words spoken hundreds of years earlier:
The Spirit of the Lord God is upon me, because the Lord has anointed me to bring good news to the poor; he has sent me to bind up the brokenhearted, to proclaim liberty to the captives, and the opening of the prison to those who are bound; to proclaim the year of the Lord's favor, and the day of vengeance of our God; to comfort all who mourn; to grant to those who mourn in Zion— to give them a beautiful headdress instead of ashes, the oil of gladness instead of mourning, the garment of praise instead of a faint spirit; that they may be called oaks of righteousness, the planting of the Lord, that he may be glorified. (Isaiah 61:1-3, ESV)
He gives.
In the same purity of a resurrection morning, the one and only son is given back to his mother. The Scripture gives us no indication that Jesus performed this miracle for the dead man. He did this for the mother. And in a culture that struggled to value women, imagine what this revealed about the Father's heart?
Even in the darkest cuts of grief and suffering, God is always wanting to give us something in place of the ashes. He works it all for good somehow and no pain is without the promise of His compassion.
As I looked over everything I'd learned from this short passage, I was overwhelmed with the compassion of Jesus Christ. It is a compassion is not hindered by gender, race, or status. It only sees the pain and moves toward it. And therefore, compassion most clearly constructs the face of God to a suffering world.
Jesus's compassion produced mighty ripples of fear and awe into the crowd, and into the nation, and God was glorified by many hearts. To be honest? Those mighty ripples made their way into my heart this week and I believe I am forever changed. I am no longer afraid of suffering people, but I'm eager to move toward them with the compassion of Christ.
Watching Jesus demonstrate such tender compassion to this grieving woman has ignited something in me that wants to outgrow the little girl in the back seat with her eyes closed to all the pain. I want to walk through life with eyes wide open to the pain and move toward hurting hearts with the most incredible comfort I have ever tasted -- the nearness of a Savior.
---
Kaysie Strickland is nothing fancy. Jesus found her in a mess and won her with His Words. She is passionate about words + actions proclaiming the reckless restoration available in the gospel. She is married to her best friend on earth, drinks lots of coffee + tea, constantly rearranges the furniture in her house, loves gardening and DIY projects, enjoys long conversations over coffee, and loves all the words. She and her husband just had their little boy in February. You can find her on Instagram | Facebook| Twitter | Blog